Ann Margret's fashion in The Swinger can't be beat. Ultra matchy ensembles, extravagantly set hair, and abuse of color blocking. She seems to have a full outfit for every occasion in the brightest of colors. A kelly green sweater, leather coat, and leather hair scarf set for riding her scooter. A lemon yellow bathrobe, towel, and peep toe heels get up for lounging after a shower. A white feather coat lined in hot pink sequins makes an appearance in a burlesque number toward the end. These are some of the outfits I could not find photos of. Here is what I dug up.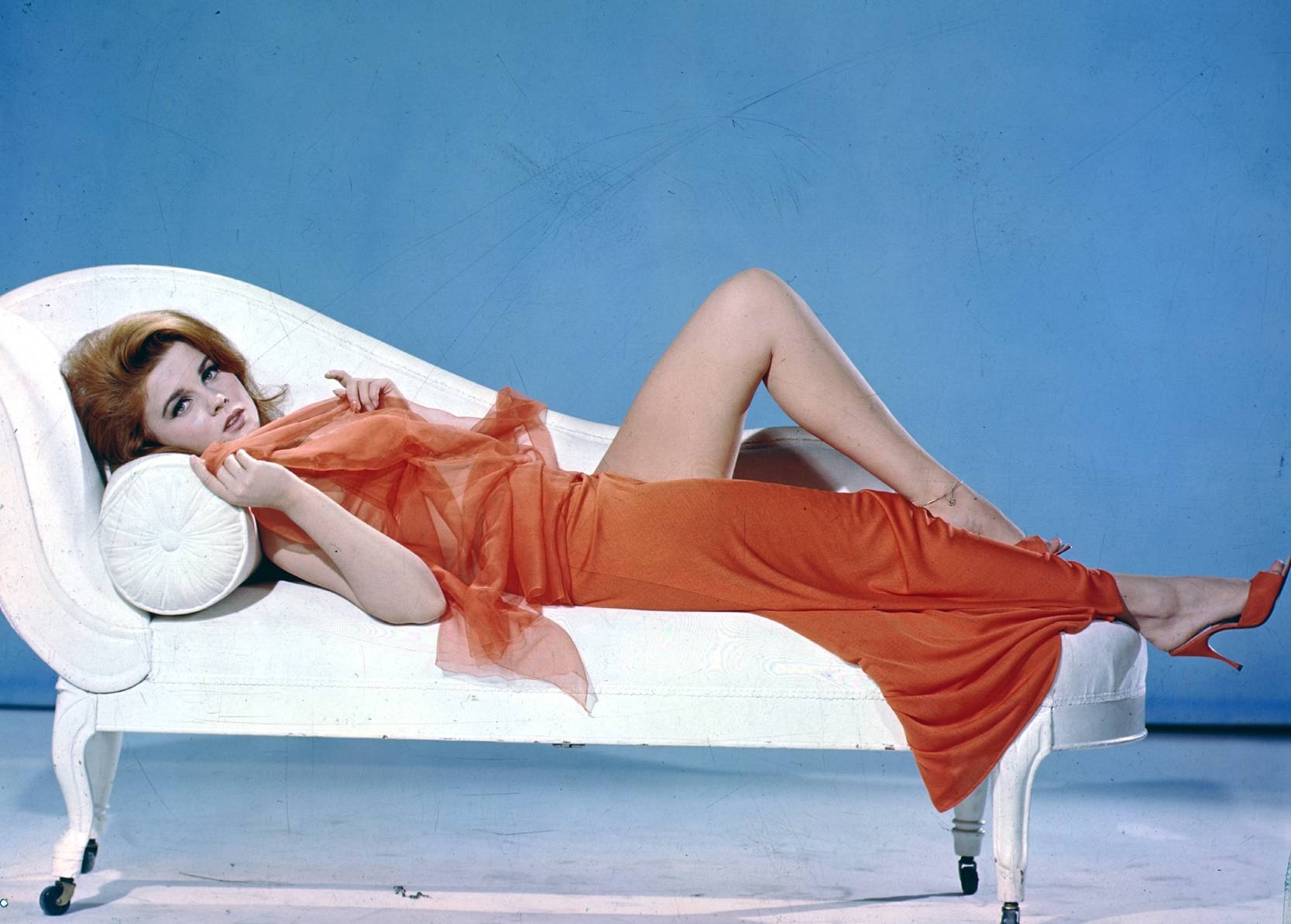 This is a typical mid sixties sexed up campy B film. However, it's fashion friendliness cannot be denied. Especially during the several minutes of film stills depicting Ann shopping for hip and luxurious clothing at a department store. Ann is so gorgeous and yet completely ridiculous throughout the film you can't help but love her in whatever ensemble she dons.
The film is overtly raunchy yet there is no nudity throughout it keeping it easy and fun. The orgy scene where Ann is being used as a paintbrush on a giant canvas is hilarious.
The Swinger is on instant play on Netflix right now. Watch it and fall in love with long swinging hair, fancy hats, and primary colors.